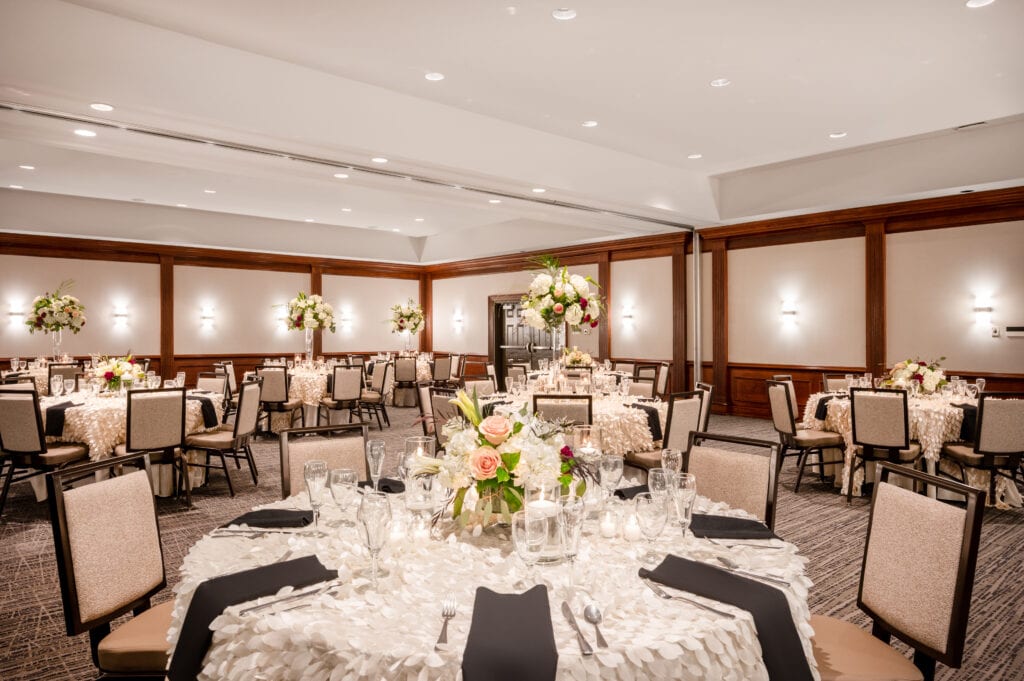 Crowne Plaza® Albany – The Desmond Hotel has been catering and hosting celebrations for your family, friends and colleagues for over 45 years at our landmark property. Our unique indoor courtyards and three ballrooms provide a beautiful atmosphere year-round. Let us assist you in planning an incredible event that features the finest cuisine and our award-winning first class service.
Contact our Event Planners
View our 2023 Catering Menus
Bereavements & Memorials
We are here you to assist you with the decisions necessary to make your loved one's memorial a personal tribute. During this difficult time, our goal is to help you with any detail needed.
View our 2022 Bereavement Lunch menu
Corporate Events & Galas
Our event planners excel at making your ideas reality – from the most extravagant to the smallest of details.  We are proud to have hosted numerous successful galas and events for many organizations, including large corporations, small businesses and not-for-profits. Whether you are planning an awards banquet, a fundraiser or a themed celebration – we know how important these occasions are, and work with you to produce a spectacular event.
Holiday Parties
Celebrate the holidays with us! Crowne Plaza® Albany – The Desmond Hotel is the perfect setting to enjoy your holiday event; our entire property is festively decorated after Thanksgiving through Christmas, providing a beautiful and unique background for holiday parties.  Choose from one of the holiday cocktail party, buffet or four course dinner menus from Executive Chef Michael St. John C.E.C, or work with our event planners to create your own customized menu.
View our 2022 Holiday Menus
Other Social Events
Whether it is a birthday party, anniversary, graduation, baby shower, family reunion, baptism, bar/bat mitzvah, or any other social occasion – we will transform your loved one's dreams into reality.  Let our event planners discover your ideas and create an unforgettable event to fit your style and personality.
View our 2022 Bar Bat Mitzvah Menu
View Our 2022 Sweet 16 Menu
IHG Rewards Programs
Our guests are eligible to earn and redeem points within the world's largest hotel loyalty program – IHG One Rewards.  If you book meetings, events and hotel accommodations for others, get rewarded by booking with us as a member of the IHG Business Rewards program.
Planning Tools
Hotel & Events Planning Guide
Hotel Map – Events
Meeting Room Specifications
View 360 Virtual Tours of Our Event Space & Hotel Property